Bio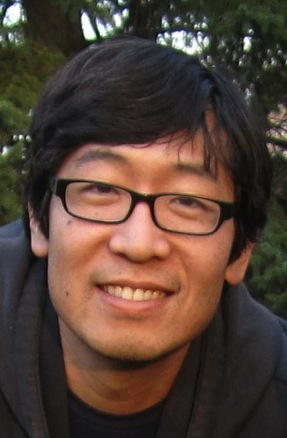 David Yoo's first collection of essays, The Choke Artist: Confessions of a Chronic Underachiever (Grand Central) was published June 19, 2012.
He is the author of the YA novels Stop Me If You've Heard This One Before (Hyperion), a Chicago Best of the Best selection, and Girls For Breakfast (Delacorte), an NYPL Books For the Teen Age selection and a Reading Rants Top Ten Books for Teens choice, along with a middle grade novel, The Detention Club (Balzer + Bray), published in 2011.
Blog
News:
Short story in anthology, Open Mic (Candlewick)
The Choke Artist: Confessions of a Chronic Underachiever (Grand Central)
Upcoming Events:
Wednesday, March 26, 2014
School Visit
Hopkinton High
Hopkinton, MA
Wednesday, April 30, 2014
School Visit
The Fenn School
Concord, MA
Friday, May 9, 2014
School Visit
Parker Middle School
Reading, MA
Recent Events:
Friday, January 3, 2014
Reading w/Robert Lopez
Pine Manor College
Friday, November 22, 2013
Book signing
NCTE
Hynes Convention Center, Boston
3-4PM
Saturday, April 27, 2013
Newburyport Literary Festival
Newburyport, MA
Wednesday, April 24, 2013
MLA Conference
Cambridge, MA
Monday, April 15, 2013
Skype Visit
UC-Berkeley
Wednesday, March 6, 2013
AWP Conference
Hynes Convention Center
Boston, MA
Tuesday, January 29, 2013
Reading/Q&A
Asian American Cultural Center
University of Illinois Urbana Champaign
12-1PM
Tuesday, January 22, 2013
Reading w/Stewart O'Nan
Eckerd College Writers' Conference
St. Petersburg, FL
8PM
Thursday, Jan 10, 2013
Reading w/Amy Hoffman and Julia Glass
Pine Manor College
Chestnut Hill, MA
730PM
See Blog for full schedule of events, news, reviews, etc.